We've had a
rough 48 hours
with
our sweet bunnies
. It's taken up a lot of our energy and time. We've been running around busy for the past 6 weekends, so we were very glad to have NOTHING planned.
Today has been a Saturday-at-Home-Day, lounging around the house, snuggling kiddos, sewing, picking fruit, and adventures in fruit dehydrating. Hubby also did some handy-man work around the house ... I always love to see when he fixes things around the house. It's so very cute!
Remember the table runner I was going to make? I finished the product, and it is now cute on my table, accenting our great fresh-picked fruit.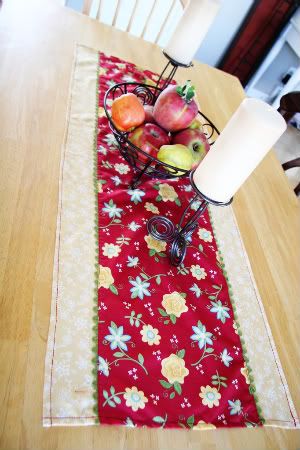 I decided to play around and use the same fabric to accent a hand towel in the kitchen: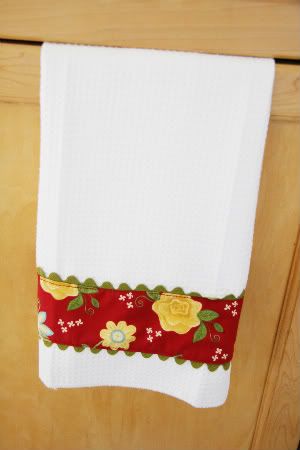 I think the towel ended up pretty cute!
Sweet hubby took the kids outside this morning, and they came back in with a basket of apples and pears, as well as a basket of plums. The apples were huge! AngelBaby adores apples, and was giggling with the anticipation of biting into one of our home-grown giants!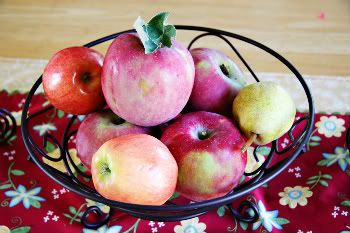 See the super shiny apple in the left corner? That is a nice-sized store-bought apple. Our home-grown apples are huge! About the size of a softball. They are deliciously tart - perfect for either an apple pie or apple crisp - yum!
We didn't even pick an eighth of our plum tree. It's overwhelmingly full with beautiful deep colored plums.
Here's a funny plum. Hubby told the kids it's a Plum Bum, which had the kids giggling hysterically. What can I say ... we are a very silly family.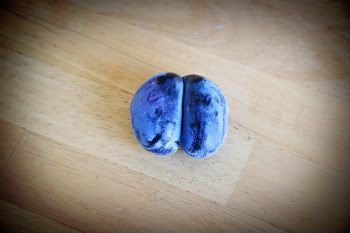 Dehydrating is not a very pretty process, but we are all loving the idea of dried plums, pineapple, apples, and pears. We might have to run to the store next week and try making banana chips - YUM!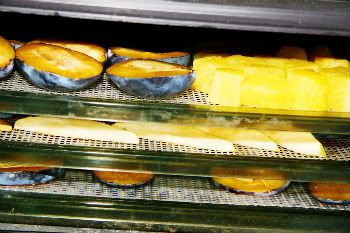 I think we are going to try making fruit leather for Family Home Evening on Monday night. We don't have the right sheets for the food dehydrator, so we will probably attempt to make oven fruit leather.
Seriously though, doesn't the idea of a plum-bum make you giggle?