We're picking paints for our house. After 5 different colors painted on the walls, our family room is going to be
Behr "Mother Nature"
I've now found the PERFECT color for Princess & AngelBaby's room: Kittery Point Green from Pottery Barn Kids, by Benjamin Moore. Princess loves pink, AngelBaby loves purple - I think the green will be the perfect color to coordinate everything together.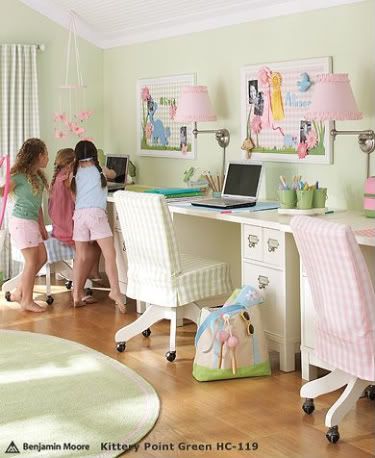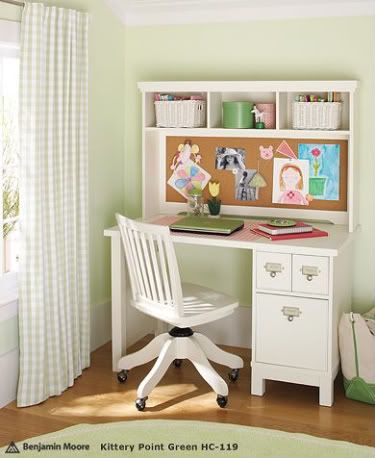 Now I just have to find the perfect tan for most the rest of my house, a gorgeous yellow for my laundry room, and a nice color for
SuperBoy's StarWars room
.
Any ideas for the StarWars room paint color?